Latitude West Investment Partners ("LWIP") is managed by four principals, each having over 40 years of experience in the commercial real estate market.
 EXECUTIVE TEAM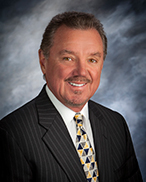 Michael S. Martin, CEO, President  michael.martin@lwipartners.com
From 1998-2013 Mr. Martin was President and CEO of Windell Investments, Inc., a privately held real estate investment management company.  There he acquired, managed, operated and disposed of a property portfolio in excess of 2,000,000 square feet, including office, industrial, R&D buildings, and data centers in Southern California.  Mr. Martin directed the company to perform all the necessary acquisition underwriting, due diligence, title, financing and sale/lease negotiations for all assets.   
Prior to 1998, Mr. Martin was President of Merchant Realty Corporation, a real estate investment banking and research firm specializing in publicly traded REITs, REOCs, along with private equity real estate companies.  There he published capital market institutional equity research reports, focused on private placement of equity and debt, and assisted the Koll Company in their development of a real estate fund, value-added REIT, and a joint venture for remediation of environmentally distressed property.
Mr. Martin also has twenty years of commercial real estate brokerage experience including Grubb & Ellis Company and was a founding partner of Lee & Associates. There he specialized in leasing, development and investment sales of institutional quality assets.  Prior to that he was a senior planner for an architectural design firm where he assisted landlords and tenants in lease negotiations from the design/planning process through completion of tenant improvements of office space, industrial and retail properties.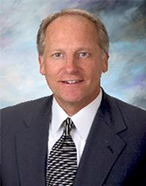 Michael V. Randall, CEO, Chief Investment Officer  michael.randall@lwipartners.com
Mr. Randall has 40 years of real estate investment experience representing both private and institutional investors in the acquisition and disposition of over 35 million square feet (over $2 Billion) in all product types.  In 2010 he founded Randall Realty Advisors, Inc., where he represented investors in the sale and acquisition of their investment properties.  He also provided consulting services for the acquisition and due diligence process.
Prior to 2010, Mr. Randall spent 29 years at Grubb & Ellis Company, one of the largest national real estate firms in the U.S.  Twenty of those years he was a Senior Vice President, Vice Chairman and Co-Chairman of the company's Institutional Investment Group where he exclusively represented some of the West Coast's largest property owners in the disposition and acquisition of their major properties.  Clients included major pension funds, institutional investors, REITs, offshore investors and many high net worth private families. He was recognized as the company's top investment broker nationally as well as numerous other prestigious awards over many years.
Prior to Grubb & Ellis Company, Mr. Randall was the General Manager for Investment Brokers, Inc., a multi-office real estate firm.  There he was also the General Partner for multiple real estate partnerships.  He holds the Certified Commercial Investment Member (CCIM) designation and has been a speaker on the state of the real estate investment market since 1985.
Robert M. Taylor, Chairman  robert.taylor@lwipartners.com
Robert M. Taylor is the founder of the Robert M. Taylor Corporation and the REMM Group, an Accredited Real Estate Management Organization (AMO) as designated by the Institute of Real Estate Management (IREM).  He is President of REMM International, Inc., which specializes in business development between the United States and the People's Republic of China.  The firm was established in 1978 and is a real estate consultant and manager of shopping centers, office buildings, industrial and residential properties in the state of California
Mr. Taylor is a graduate of the Mihaylo College of Business Administration and Economics at California State University, Fullerton (CSUF), obtaining a BA in 1967 and a MBA in 1973.  He has been active in the promotion of international real estate management in the former Soviet Union and People's Republic of China.  Mr. Taylor was one of the founders of the first real estate school in Russia in the early 1990's and has lectured at St. Petersburg Technical University.  He has been a consultant to government ministries and private enterprises in the People's Republic of China since 1996.  In 2004 he was awarded the James Felt Creative Counseling Award from the Counselors of Real Estate for his consulting activity in China. 
Mr. Taylor is also a Counselor of Real Estate (CRE), Certified Shopping Center Manager (CSM), Certified Property Manager (CPM), FIABC-USA International Property Consultant (FIPC), and Certified International Property Specialist (CIPS).  He is an active member of the Real Estate and Land Use Institute of the Mihaylo College of Business and Economics at CSUF and is a former President of the Executive Council.  In 2000, he was honored as Alums at the Top Award and in 2006 with the prestigious Vision and Visionaries Award.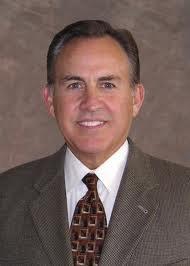 Robert H. Osbrink,Vice Chairman  robert.osbrink@lwipartners.com
Mr. Osbrink has decades of experience in the Commercial Real Estate industry. He has been involved in all aspects of the business including brokerage, corporate management, investing, property management, master planning and development. Currently he is the Regional Manager for Marcus & Millichap's Newport Beach office. Marcus & Millichap is the largest commercial real estate investment brokerage company in the United States. He is a Principal with REMM International and Vice Chairman of Latitude West Investment Partners.
Prior to his current position Mr. Osbrink was notably over 20 years with the public firm Grubb & Ellis Company. He left in 2008 as the Co-CEO and President of Transaction Services. The firm had over 100 offices in the United States and 1,700 agents. He has also had his own firm The Osbrink Group which has offered consulting services to major master planned developments such as, Rancho Santa Margarita, Foothill Ranch and Pacific Park in Orange County, California. During his career he held the position of Vice President, Sales and Marketing for The Irvine Company. In that role he oversaw the development strategies, land sales and project marketing for the 2,200 acre Irvine Spectrum project.
Mr. Osbrink has served on many industry boards over the years, including the Lusk Center for Real Estate at University of Southern California, California State University at Fullerton Land and Real Estate School, National Association of Industrial and Office Parks, and the University of California at Irvine Real Estate Program. In the private sector he has been a board member for The United Way, The House Ear Institute, Discovery Museum and the Boys and Girls Club.
He is a graduate of the University of Southern California and resides in Newport Coast, California.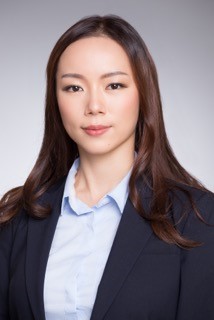 Cheyenne Zhang, General Counsel  cheyenne.zhang@lwipartners.com
 Ms. Zhang is the General Counsel of Latitude West Investment Partners and is licensed to practice law in both California and New York. She specializes in corporate, real estate, and finance law where her capabilities are enhanced by her deep familiarity with immigration matters associated with those practice areas.
 While practicing law, Ms. Zhang combines her legal experience with excellent business skills to be an invaluable resource to a wide variety of professionals and businesses. She also serves as a negotiation consultant and legal counsel for both China and U.S.A. based companies regarding business issues between the two countries.
 Ms. Zhang has assisted multiple law firms in expanding their Chinese clientele with her skills as a translator and interpreter along with her experience with Chinese culture. She has also worked on complex international U.S.A.-China litigation cases for Fortune 500 companies and other multi-national companies.
 Ms. Zhang earned her Master of Laws degree from University of Southern California (USC). She also graduated with top honors from Shanghai International Studies University with a dual Bachelors Degree in Law and Finance (International Banking). She currently lives in Orange County, California and maintains strong family and business connections with China.
ADDITIONAL TEAM MEMBERS
Han Zhang, Vice President, Director of Investor Relationships
Mr. Zhang is the Director of REMM International China and is the coordinator between REMM International and real estate clients in the People's Republic of China. Mr. Zhang holds a Bachelor's degree in business management from Central China Normal University and M.B.A in international business from University of La Verne. He is working towards his second master's degree at California State University, Fullerton in Taxation (M.S.T.).
Mr. Zhang works with cross-functional business and global partners. His real estate experience includes international property consulting, property valuation and acquisition. He has completed multiple international transactions since establishing his investment firm in 2012. Mr. Zhang is Argus™ Software Certified (ASC). He is a member of ICSC (International Council of Shopping Centers), CCIM (Certified Commercial Investment Member), IREM (Institute Of Real Estate Management) and NAR (National Association of Realtors).
Lan Shu Knudtson,  Investor Relationships
Ms. Knudtson is an Assistant Director of REMM International, where she provides commercial brokerage and financial analysis assistance to clients. She graduated Summa Cum Laude with a Bachelor of Arts Degree in Business Administration – Finance from Mihaylo College of Business & Economics at California State University, Fullerton. There she was in the Business Honors Program and Supplemental Instructor for Statistics. She is a member of the International Council of Shopping Centers (ICSC) and is  Argus™ Software Certified (ASC). Ms. Knudtson has also received a Bachelor's Degree in English Translation from a private university (Jilin Huaqiao Foreign Languages Institute) in China. She holds a TEM-8 certificate, which is issued by the Chinese government after an English major has passed a national exam that requires the highest level of English skills.
Flora Wang, Project Manager
Ms Wang has over 10 years of experience in global project management and market analysis. As a certified Project Management Professional (PMP), she worked with many multi-culture, cross functional teams to accomplish business goals. She holds a Bachelor degree in Management of Information Systems from the University of International Business and Economics in Beijing, China, and Diploma in Management from the University of Leicester, United Kingdom.
Paul Meade, MAI, Financial Analysis 
Mr. Meade has over 25 years of experience in commercial real estate.  He began his career as an appraiser with Diversified Realty Appraisal, a Newport Beach appraisal firm.  Mr. Meade has been the senior appraiser for institutional investment teams at major real estate firms, including Grubb & Ellis Company, DTZ, Colliers International, and Randall Realty Advisors.
Mr. Meade has also provided consulting services to major institutional owners.  Services included:  feasibility studies, market analyses, lease arbitration, discounted cash flow analyses, investment analyses and property tax consulting.  Examples of assignments include the world-renowned 2 Rodeo retail center in Beverly Hills, TRW's Space Park aerospace facility with over 3,000,000 square feet of mixed use product in Manhattan Beach and a 3,000 acre portion of the O'Neil Ranch in south Orange County.
Mr. Meade holds the MAI designation (Member of the Appraisal Institute). 
ADVISORY BOARD
Dr.  Zhenguo Lin:  California State University, Fullerton
Dr. Zhenguo (Len) Lin is Professor of Finance at California State University, Fullerton (CSUF). Before his academic career, he worked as Senior Economist at Fannie Mae, Washington, DC for seven years. Journals that have published his research include Real Estate Economics, Journal of Real Estate Finance and Economics, Journal of Portfolio Management, Journal of Housing Economics, and Journal of Real Estate Research. His research work has been cited by Federal Reserve Chairman Ben Bernanke in his speech at the Global Financial Literacy Summit, 2009 in Washington, DC, and featured in Smart Money (the Wall Street Journal magazine), and quoted in both "National Affairs" and "REIT" magazines. Dr. Lin received his Ph.D. from the University of Wisconsin, Madison. 
Eric Zhang, CPA, MST:  Chan & Zhang LLP
Mr. Zhang is a partner with Chan & Zhang LLP Accountancy.  He earned his BS in Accounting from California State University at Los Angeles and a MS in Taxation from Golden Gate University at San Francisco. He is a member of the American Institute of Certified Public Accountants and experienced in providing tax services to individuals, partnerships, and corporations. As a result of his expertise, he has helped clients enjoy improved efficiency and greater profitability.
Thomas J. Taylor:  DTZ – Cushman Wakefield
Mr. Taylor is a 28 year veteran of commercial real estate where he is currently the Managing Director of DTZ's operations in Orange County, CA. Prior to DTZ, Mr. Taylor enjoyed a lengthy tenure with Grubb & Ellis Company where he headed the Banking Practice Group on a national level. Mr. Taylor represented many major clients, such as: Wells Fargo Bank, Principal Life Insurance Company, Met Life, Verizon, Kaiser Permanente, GIC and other national companies. Mr. Taylor is also a member of the Board of Directors for Plaza Bank, Irvine, CA as well as a member of their Alco, Audit and Loan Committees. He is also on the Board of Trustees for the South Coast Repertory. 
Benjamin Alley:  Alley Law
Mr. Alley earned a juris doctor degree and tax certificate from the University of Kansas School of Law. While studying at KU Law he was selected to serve on the University of Kansas Law Review and was a member of both the International Law Society and Christian Legal Society. In the late 1990s, Mr. Alley studied business and communications in China. While in China, he also taught English classes and picked up the ability to speak Mandarin Chinese. After returning to the United States, he served in the Chinese community in the Kansas City area for approximately eight years. Mr. Alley continues to serve the Chinese community in Alhambra, California.
Gene Shi:  HomeLink Real Estate Agency
Mr. Shi is a licensed real estate broker in both Mainland China and Hong Kong. He also earned his CCIM (Certified Commercial Investment Member) designation in 2009. Mr. Shi is currently serving as President-International Operations for HomeLink Real Estate Agency. Co., Ltd. (the largest real estate brokerage firm in China, with more than 2,500 branches and 42,000 employees nationwide). Prior to that, Mr. Shi worked for First American Title Company (NYSE: FAF) for 12 years and was appointed as President of First American's China Operation. Mr. Shi earned his MBA degree from Thunderbird School of Global Management in Glendale, AZ in 2003 and his Master of Finance degree from Liaoning University in Shenyang, China in 1999.