Latitude West Investment Partners ("LWIP") is managed by two principals, each having over 40 years of experience in the commercial real estate market.
 EXECUTIVE TEAM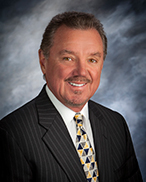 Michael S. Martin, CEO, President   michael.martin@lwipartners.com
From 1998-2013 Mr. Martin was President and CEO of Windell Investments, Inc., a privately held real estate investment management company.  There he acquired, managed, operated and disposed of a property portfolio in excess of 2,000,000 square feet, including office, industrial, R&D buildings, and data centers in Southern California.  Mr. Martin directed the company to perform all the necessary acquisition underwriting, due diligence, title, financing and sale/lease negotiations for all assets.   
Prior to 1998, Mr. Martin was President of Merchant Realty Corporation, a real estate investment banking and research firm specializing in publicly traded REITs, REOCs, along with private equity real estate companies.  There he published capital market institutional equity research reports, focused on private placement of equity and debt, and assisted the Koll Company in their development of a real estate fund, value-added REIT, and a joint venture for remediation of environmentally distressed property.
Mr. Martin also has twenty years of commercial real estate brokerage experience including Grubb & Ellis Company and was a founding partner of Lee & Associates. There he specialized in leasing, development and investment sales of institutional quality assets.  Prior to that he was a senior planner for an architectural design firm where he assisted landlords and tenants in lease negotiations from the design/planning process through completion of tenant improvements of office space, industrial and retail properties.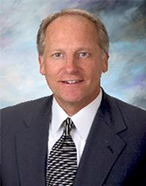 Michael V. Randall, CEO, Chief Investment Officer    michael.randall@lwipartners.com
Mr. Randall has 40 years of real estate investment experience representing both private and institutional investors in the acquisition and disposition of over 35 million square feet (over $2 Billion) in all product types.  In 2010 he founded Randall Realty Advisors, Inc., where he represented investors in the sale and acquisition of their investment properties.  He also provided consulting services for the acquisition and due diligence process.
Prior to 2010, Mr. Randall spent 29 years at Grubb & Ellis Company, one of the largest national real estate firms in the U.S.  Twenty of those years he was a Senior Vice President, Vice Chairman and Co-Chairman of the company's Institutional Investment Group where he exclusively represented some of the West Coast's largest property owners in the disposition and acquisition of their major properties.  Clients included major pension funds, institutional investors, REITs, offshore investors and many high net worth private families. He was recognized as the company's top investment broker nationally as well as numerous other prestigious awards over many years.
Prior to Grubb & Ellis Company, Mr. Randall was the General Manager for Investment Brokers, Inc., a multi-office real estate firm.  There he was also the General Partner for multiple real estate partnerships.  He holds the Certified Commercial Investment Member (CCIM) designation and has been a speaker on the state of the real estate investment market since 1985.
ADDITIONAL TEAM MEMBERS
Paul Meade, MAI, Financial Analysis 
Mr. Meade has over 25 years of experience in commercial real estate.  He began his career as an appraiser with Diversified Realty Appraisal, a Newport Beach appraisal firm.  Mr. Meade has been the senior appraiser for institutional investment teams at major real estate firms, including Grubb & Ellis Company, DTZ, Colliers International, and Randall Realty Advisors.
Mr. Meade has also provided consulting services to major institutional owners.  Services included:  feasibility studies, market analyses, lease arbitration, discounted cash flow analyses, investment analyses and property tax consulting.  Examples of assignments include the world-renowned 2 Rodeo retail center in Beverly Hills, TRW's Space Park aerospace facility with over 3,000,000 square feet of mixed use product in Manhattan Beach and a 3,000 acre portion of the O'Neil Ranch in south Orange County.
Mr. Meade holds the MAI designation (Member of the Appraisal Institute).